Purchase Process for all the designer teacup dogs we sell:
1. Click Shop Available Puppies

2. Choose the tiny teacup puppy you love (sizes and prices are listed on each pocket pups page)
3. Review our tiny teacup puppy contract (no commitment to buy) click here
4. Call/Text/Email with any questions not answered on our website
5. Complete the tiny teacup puppy contract -you will have important decisions to make about your fur-baby at this time, once complete, it will we will send your copy of the tiny teacup puppy Contract via email.
6. We offer tiny teacup puppies globally. We home breed and raise our tiny teacup puppies with us, and deliver worldwide. 90% of our customers are in the USA and our prices are listed in USD.
7. We will ask you to confirm all the information again, and then we will generate your invoice.
8. Inform us when the payment is made using your invoice # at the top right of your invoice as your reference.
9. We arrange delivery for you 3 days prior to our agreed delivery date. 3 days before travel we will take your tiny teacup puppy for final deworming, vaccine and health certificate, then to the groomer, then a days rest before they travel. Our flight coordinator Bee (or Linda) will contact you to confirm the date before booking. The flight reference number will now be your tracking number. You will pick up your tiny teacup puppy at the airport designated in your contract or meet the teacup puppy nanny at the airport.
10. Your tiny teacup puppy will arrive with its own 'passport' including breed information, vaccines, and your custom teacup puppy health certificate (click here for our teacup puppy health guarantee)

11. Once you receive your tiny teacup puppy a photo and testimonial for our future customers reference is greatly appreciated but it is not required and we understand you perhaps prefer privacy.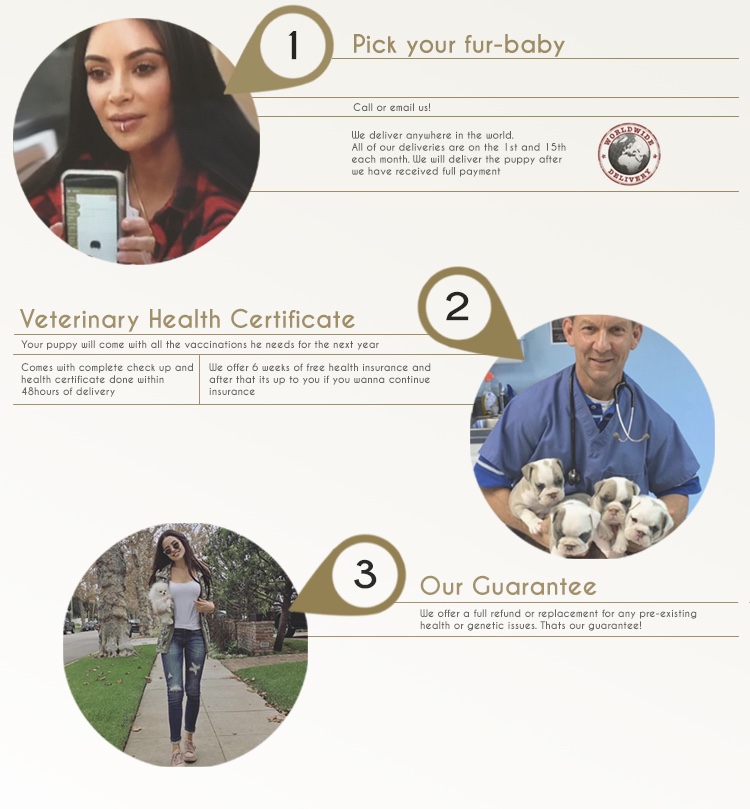 Thank you for your interest in our doll face Teacup Puppies for Sale! Feel free to contact us using the form below or call us directly. Tell us the type of teacup puppy you are searching for or any questions you have for us and we will be more than happy to assist you as soon as possible.
Please be advised, at our emails and phone calls are always 2nd priority to our daily puppy care.
We think it is important for people to understand that these are animals and solely depend on us 100% to care for their every need and that is a responsibility we take very seriously.
Our clients have come to respect us for a superior quality of doll face teacup puppy and that type of quality comes from sheer old fashion dedication

While phone time is very limited around here for us with kids and our baby doll face puppies we do reply within 24hrs of all missed calls.
If you see a doll face teacup puppy you are interested in purchasing, be sure to fill out our puppy contract. Teacup puppies are sold on a first come first serve basis.
We reserve the right to deny the sale to rude, demanding, disrespectful parties.
Our doll face teacup puppies are priced individually, starting at $4500.00 and go up.
We understand that shopping online isn't for everyone. Just like amazon or Net-a-Porter we only sell our doll face teacup puppies on our website. We do not have a storefront.