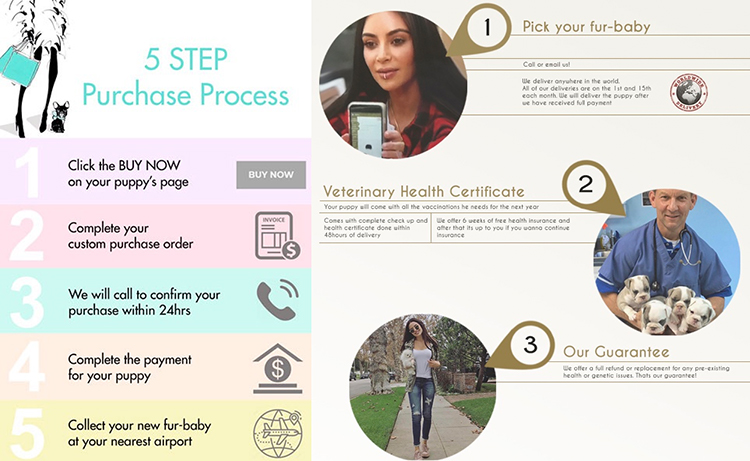 Keeping it as simple!
1~Pick the puppy of your dreams by clicking the Apply Button
2~our contract form will open and you make your 1st big decisions for your new fur~baby!
3~Fill out the form and we will contact you within 24 hours to confirm your purchase and send you your final invoice.
4~We accept payment two ways. a bank wire or direct deposit.
5~Once your invoice is paid in full we will schedule delivery on the 1st or 3rd Sunday of the month, if those set dates don't work for you let us know ASAP to discuss alternatives (VIP nanny service)
Delivery

Sales/Discounts
We only offer sales 2x a year, for 1 week each time, and will post a flash sale banner on our site. If you buy 2 puppies we offer $500 off each puppy for a total savings of $1000.
Refund/Exchange Policy
We do not offer refunds on any payments deposit or full payment for change of heart decisions no matter the circumstance. The only time a refund is given is if we determine you are not a suitable home for one of our puppies. We do not offer exchanges after a puppy has reached its home for the reason you do not like the puppy. The only time exchanges are applicable would be if the puppy developed a life threatening defect under our health warranty contract.